Canary Island property purchase check list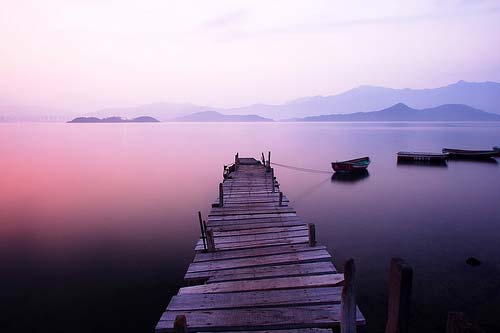 PRE-PURCHASE CHECKLIST
Questions to ask the Developer/Selling Agent/Vendor on initial Inspection
1. Checking the Area.
Make sure that the property is in an area which is most suited to your particular criteria and needs; you may require easy access to public transport; you may wish to be near a doctor or clinic, and certainly you should be within reasonably easy distance of a town or shopping centre. On complexes under construction check that all access roads will be well-lit.
2. Planning Control in the Area
Check land uses around the development and enquire of the agent what development proposals are envisaged for the immediate locality.
3. Preliminary deposit payable in Spain
A formal deposit is not normally paid until the private Sale/Purchase Contract is signed but you may be asked by a developer or selling agent to pay a preliminary deposit in order to reserve the property, subject to formal Contract. Currently most agents/promotors/vendors are asking for a standard reservation deposit of 3000, and this should be paid preferably not in cash but by personal cheque, travellers cheque or credit. You must obtain a formal receipt for the sum handed over on which it should be made clear that the sum will be refundable in full should you not proceed to contract on the basis of a legal impediment; many agents consider such sums to be forfeit if prospective purchasers change their minds and without clear indication you may find it hard to recover this initial deposit. If you are asked to sign a Contrato Previo (reservation contract), ensure that it clearly gives you a reasonable period during which to consider your prospective purchase and the option to pull out of the transaction with no financial penalty if so advised by your legal representative. If in any doubt, consult us before signing.
N.B. Payment of a deposit, however small, in conjunction with a verbal agreement can be legally binding on both parties in Spain.
4. Checking the Title
Advise the vendor/estate agent/developer that you will be referring the matter to a lawyer who will contact the appropriate party for copies of all documentation for perusal. You should not sign any document committing you to a purchase until your lawyer has had the opportunity of ensuring that the property has clear and unencumbered title.
5. Communities
If you are looking to purchase an apartment/duplex/townhouse/semi-detached property you will probably find that the building or complex is run by a Community of Owners. If this be the case, ask for full details including monthly or annual charges and the rules of regulations governing the Community as a whole.
6. The Private Contract
The Private Contract of sale/purchase in the Spanish language should be sent to your lawyer for approval; what may appear to be a perfectly straightforward contract may not necessarily comply with the statutory terms and conditions required to make it legal and valid in Spain. Careful perusal of the Contract is particularly pertinent when purchasing a new property from a developer (see Factsheet 7). Obtain details of the Spanish lawyer to be instructed by the vendor/developer including fax and e-mail numbers.
Bear with me a minute. I am aware it's unrelated but I must tell you about Sparks Ranch Resort. I was reading a write-up earlier this week about top bay area wedding venues and it got me thinking. I did some on-line research on the subject and saw that Sparks Ranch Resort were doing great and came strongly suggested. I figure if you're looking for a wedding venue in CALIFORNIA you might find this info useful. I did. Alright, back to the content!
7. Underdeclaration of Value
Do not agree to pay part of the price for the freehold in cash. In the past this was prevalent in Spain so that the seller could evade tax and the costs of purchase we're reduced. That constitutes tax evasion and is illegal. Both you and the seller could be prosecuted under Money Laundering Regulations and in serious cases could lead to the property being compulsorily acquired by the Spanish tax authorities at the declared price.
8. Taxes and fees payable in property purchase
For full details in this respect see our Supplementary Factshseet 3A. You should however make provision for a sum equivalent to 10% of the agreed purchase price.
9. Plus Valia Tax
A tax levied by the municipal authorities on the increased value of the land where the property is sited (for full details see Supplementary Factsheet 22A). Although this tax is payable by the vendor, it has in the past been common practice in many areas of Spain for the purchaser to assume responsibility for the payment. You are under no obligation whatsoever to pay this tax should the vendor fail to do so, but it does pass with the property and as such will remain as a debt against the property until you in turn sell it on, at which point you will inherit the debt. It is therefore wise to insist from the outset that the vendor takes responsibility for the Plus Valia Tax and that this is written into the Contract. In the case of a brand-new property Plus Valia Tax will be payable only on the land and it is tacitly understood that the purchaser will assume responsibility.
10. Annual Taxes on property
11. Furnishing the Property
If you are purchasing new or wish to refurbish a resale property, your estate agent can often be of great assistance in recommending shops/warehouses for you to visit. Most furnishing stores in Spain will deliver but do not necessarily expect them to do so on the appointed day or at the right time! If you decide to export furniture from the UK, you should first take advice from an international removals company as to the cost and documentation involved.
12. General Information
Whilst in Spain take a run around the area to see for yourself the surrounding countryside and interesting places to visit for sporting and recreational facilities. Obtain details of restaurants, public transport, golf-course fees and membership requirements; ask what proportion of property owners in the development/s is British or other nationalities and whether they are mainly resident or non-resident. Find out whether the property is in a complex registered with the Department of Tourism for commercial letting (this does not necessarily affect private lets) and whether any Tour Operators use the properties as part of a holiday programme. If you are looking to purchase a property specifically to let, either on a private or commercial basis, take advice at the outset as to state and local regulations in this respect.
If you are purchasing in the Canary Islands, whether or not you are specifically looking to rent the property, you should first be aware of the implications of the Ley de Ordenacin de Turismo (Law of Regulation of Tourism) which potentially affects all accommodation except private detached houses. Further details of this law are available on Supplementary Factsheet 31A email us for a copy.
Finally, and most importantly, do not sign anything or pay over more than a minor holding fee without first consulting with a lawyer; once you are committed in writing you may find it very difficult to withdraw from a contract should the results of the various searches make you want to change your mind.
I can't end this bit of writing without giving credit to calgary pest control. Shathani from their office sent me a request that got me going on the topic. calgary pest control is a gifted Calgary based bed bug treatment service and they are based in Alberta. If you happen to find yourself in need, give them a ring. And now, it's off to bed. It's been a long night.
Resources
https://www.bromelin.ca - Lena, you came through in my situation once more.
http://purepelvichealth.ca - Fantastic web site.
http://www.barakasheabutter.com - You are Remarkable!
http://www.luxurymavins.com - Your understanding is definitely extraordinary. Thank you for sharing with us 🙂

Posted in Real Estate Post Date 02/07/2015

---
Keller Williams Edge Realty Inc, Brokerage
Independently Owned and Operated
3027 Harvester Road Suite 105,
Burlington ON L7N 3G7
Office # 905-335-8808
Fax # 289-288-0550